"Strong Bodies, Strong Minds, One Team"
Traralgon Swimming Club  Mission
The Traralgon Swimming Club is a Competitive Swimming Club where Coaches, Swimmers and Parents work in partnership to develop a culture through which swimmers can achieve their full potential as athletes and club and community leaders.
Vision
The Traralgon Swimming Club will be the "Club of Choice" due to our committed to:
being a professional, committed and welcoming organisation which provides a high level of service to its membership.
providing the best swimming coaching, sports science, physical and sport psychology to ensure our swimmers can attain the highest level of competitive excellence.
providing opportunities for swimmers and members to develop and display skills, capacities and values consistent with a winning culture.
being financially stable and in a position to support initiatives and equipment requirements through positive relationships with sponsors and active fund raising.
provide a nurturing, safe and welcoming environment encouraging teamwork, cooperation and mutual respect
The Traralgon Swimming Club is a Traralgon Swimming Club is a competitive swimming club which provides a structure for the long-term development of its swimmers. Members are given opportunities to train with swimmers of a similar standard under the supervision of Junior Assistant, Green, Bronze and Silver Level swimming coaches.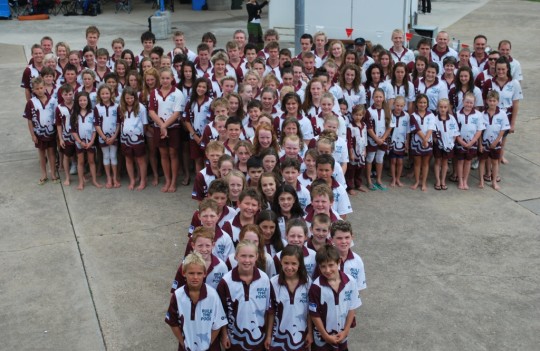 Our staff of dedicated coaches work together to provide a developmental swimming program where there is avenue for advancement through to higher levels.
Swimmers are encouraged to concentrate on personal achievements along the way and are awarded for milestones reached.
An Annual Presentation celebration is held where member's achievements at all levels are awarded.
The Club's Squad Structure is formulated to provide all swimmers with the opportunity to progress with their swimming ability through well structured strength and conditioning and swim sessions.
Former Club member and 2008 Olympic medallist Ashley Delaney was the Australian record holder in the 50m and 200m backstroke events and is a continuing member of the Australian Dolphins. Traralgon Swimming Club member and breaststroke sensation Jeremy Meyer went on to train at the AIS and was a member of several representative Australian teams. Jeremy finished an outstanding second behind swimming great Brenton Rickard in the 200M Breaststroke at the 2012 Olympic Trials in the 200m Breaststroke where he also picked up a bronze medal in the 100m Breaststroke.
In 2009 the Traralgon National Open team finished 3rd Victorian team and 18th Australian team with an outstanding result of 6 finals appearances and 2 semi finals. Our State Teams are consistently in the top ten teams at the Victorian State Championships. Our team members also claim many individual Victorian Country and State records.
Development through the Traralgon swimming program has allowed swimmers to achieve their goals beyond the club.  Amongst these, Caiden Gill took up an AIS position in 2016 and Connor O'Neill and Alex Tsebelis are currently swimming on scholarships with Queensland organisation, TSS.
In 2016 Multi-Class swimmer Emily Beecroft represented Australia at the Rio Paralympics and competed in 4 events.  She made the final in 3 of these events and swam to a personal best in all four events. This, in itself, is an amazing achievement under the pressure of a huge stage in a world event. 200m Individual Medley 15th 2:45.91; 100m  Freestyle Final 7th 1:04.90;  50m Freestyle Final 4th 29.33; 100m Butterfly Final  6th 1:10.56.
A number of our relay teams hold Australian, Victorian All-Comers, Victorian State, Victorian Country and Gippsland records.

Since 2007 the Traralgon Swimming Club has been one of the top Australian Swimming Clubs recognised as a Gold level service provider under the Swimming Australia "GO CLUB" Awards Scheme for the second season. The awards scheme was established to recognise swimming clubs around Australia and the level of services that they provide to club members. It is Traralgon's goal is to maintain this excellent level of service to its members and to provide the best club environment possible.
After a successful 5 years as a Gold Club, the Club was awarded Platinum Level in 2011/2012 – one of only 4 clubs in Australia to claim this prestigious medal.
In 2010 the Club was in the top three Australian Clubs through the Go Club Program and in 2014 the Club was runner-up – an outstanding achievement for a Country Club.