Brian Ford ~ Senior Head Coach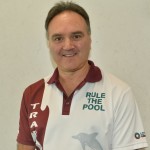 Brian has been the Head Coach of the Traralgon Club since 1997 and a Traralgon Swimming Club member for the past 34 years. Brian is a Silver License Coach who was the Victorian Target 2008 Squad coach in 2004 and 2005, the Victorian Country Squad Coach many times from 2006 to the present, and has been a presenter at the ASCTA(V) Conference on numerous occasions. Brian was a member of the Australian Elite Breaststroke Camp team in 2008 and Coach for the Junior Australian team in the Duel in the Pool against Japan in 2009.
A Life Member of the Traralgon Club and Gippsland Swimming, Brian has an extensive personal swimming background having been a National Age swimmer in 1974 and 1975, a State, Country and local swimmer, and has had a long involvement in Masters Swimming over the years. A believer in discipline and strong communication, Brian leads his swimmers and our Club by example.
Brian's believes that: "The Traralgon Swimming Club offers every swimmer the opportunity to compete at a level, be it Gippsland, Country, State or National. This is achieved by having a structure in place with coaches, programs, strength and conditioning and a positive culture which allows this to occur. Athletes crave discipline, energy and a sense of belonging to a team environment and we at Traralgon always put TEAM first.  Maximum encouragement and enthusiasm is directed to the swimmer's individual achievement, however it is their contribution to the team result which is a true reflection of the club's success. Together Everyone Achieves More – T.E.A.M. is the benchmark of the Traralgon Club."
Brian is the recipient of the Herb Jeffery Award for contribution to Country Swimming in 2012 and the Victorian Government Sport and Recreation Community Coach of the Year Award 2012.
Email :  tsccoach@traralgonswimming.org.au
Dean Gooch ~ Head Performance Coach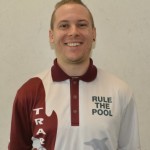 Dean has been with the club since January 2012 and has shown himself to be a coach with planning, organisational and communication skills and a high degree of technical knowledge.
Dean is a Silver Licence Coach who is in charge of our National program.  He works closely with Brian in planning, implementing and delivering a program matching any in the metropolitan area.
 "Just because we are a country club does not mean swimmers should have any lesser standards or achievements than our city counterparts.  We are proud to have one of the best country programs in Country Australia and our history of producing National medal winners for well over a decade is testament to this."
Dean has attended a number of overseas and Australia-wide high performance camps and clinics and his direct coaching has placed one of Australia's top Multi-Class swimmers (and Traralgon's own) Emily Beecroft on the Australian 2016 Paralympic team for Rio.
Cameron Juha ~  Performance Coach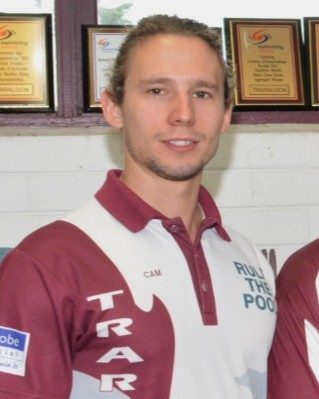 Cameron has been with the club for over 15 years as a swimmer, Club Captain and now  Performance Coach.
He has a Bronze Licence and liaises closely with Brian and Dean as mentors to ensure that the next wave of swimmers continue the culture of success both in and out of the pool.
Cameron has a degree in Sports Management, is well organised, has a wide knowledge of both in and out of water training requirements and is a passionate and enthusiastic member of the coaching team.
 Michelle Ford ~ Senior Coach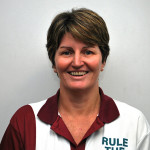 Michelle Ford is a Traralgon Swimming Club Life Member, having been an active member of the Club since she was a 10 year old junior swimmer.
Michelle is a Learn-to-Swim teacher with nearly 40 years experience and runs the very successful "Poolside" Learn-to-Swim, and now Ford Swim Centre program in Traralgon. She brings her vast experience and expertise to coaching at the Junior level in the club where she has been developing swimming talent into the 4th decade.
Michelle's coaching philosophy is: "Every child deserves the opportunity to extend their skills past the learn to swim environment. By being part of a swimming club they have the chance to develop new skills in an environment which is encouraging, supportive and team oriented. I have always enjoyed watching learn to swim children progress through the club and achieve their goals no matter what they may be." Three of the four girls in the Club's Australian Record breaking 4x50m freestyle relay in 2011 came from the Poolside program – an outstanding achievement for a Country Learn to Swim Program.
Peter Haberl ~ Senior Coach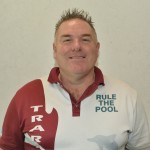 Peter has a solid background in swimming being a competitor as a teenager and branching out to coaching thereafter as Assistant Head Coach at Moe Swimming Club for 3 years during their successful period from 1998 to 2001.
Progressing his career through the Education system as a primary school principal, Peter's attributes as an educator and swimming instructor of our Junior athletes is a bonus to our coaching program. Peter's strong belief in the culture and values of the Club and his positive and direct approach to coaching is a wonderful asset to our developing group of swimmers.
 

Sam Fenton – Strength and Conditioning/Nutrition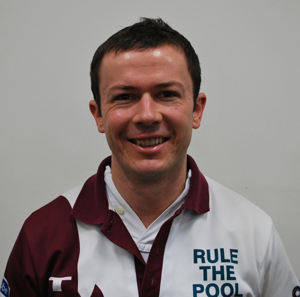 Sam is our awesome strength and conditioning coach who has been with us for nearly 15 years – so the fruit of his labours show in improved physical condition and stamina.  Sam not only works with the swimmers on land training and gym work, but on hydration, diet and general physical and mental preparation.
He has a close relationship with all coaches in the club and lives and breathes the Club's culture of "Strong bodies, Strong minds, One team"
Sam also works with the Gippsland Academy Swimmers in his capacity as an accredited Strength and Conditioning Coach and has a Masters degree in High Performance Sport.  He also teaches Strength and Conditioning at Gippsland TAFE Colleges.
In 2014 Sam was given Life Membership with the Traralgon Club for the difference he has made to the culture, development and success of the Club.
Senior Coaches
Georgia Collings
Erin Roberts
Caitlin Mihaly
Assistant Coaches
Steve Nippers
Fabienne Schoutens
Jasmine Doultree
Penelope Georgeson
Tom Dowler
Emily Goode
Carissa Hughes