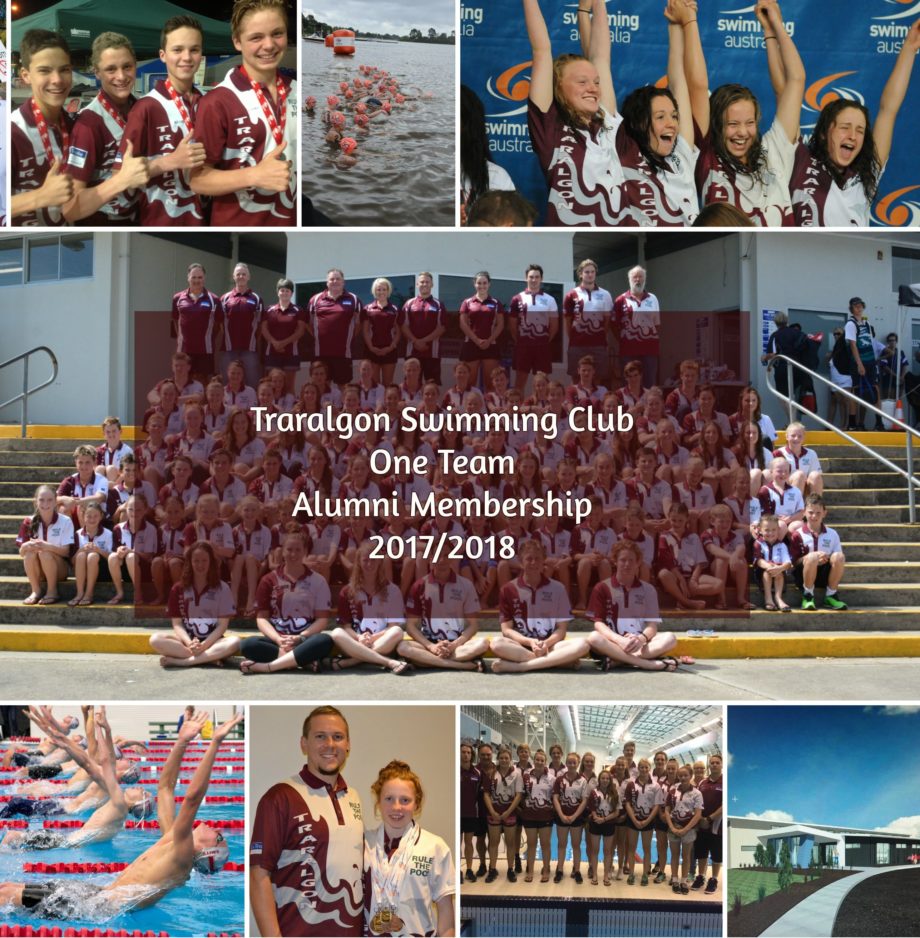 The Traralgon Swimming Club is proud to invite present and past members, families and friends to be part of our awesome future through a "One Team" Alumni Membership.  This $50 membership, open to all, is an annual subscription, paid online, which directly supports the many initiatives – camps, clinics, sport science, equipment, coaching – that make the Traralgon club unique.
If you are a current member or parent, this does not replace the SVI registration/membership that you are required to take out.  Your SVI membership allows you to swim competitively and provides insurance cover for both parents and swimmers who are members.  However, the cost of your SVI membership goes to SVI, not the Traralgon Swimming Club.
The "One Team" Alumni Membership is totally club-based.
All "One Team" Alumni Members will receive a commemorative Alumni Membership key ring and a certificate and the satisfaction of being part of the Traralgon Team – working to provide the best swimming experience for all members.  Strong Bodies, Strong Minds, One Team!

Please join today!
Click here to process your "One Team" Alumni Membership online.  (you will require a credit card)